VS&CO Essentials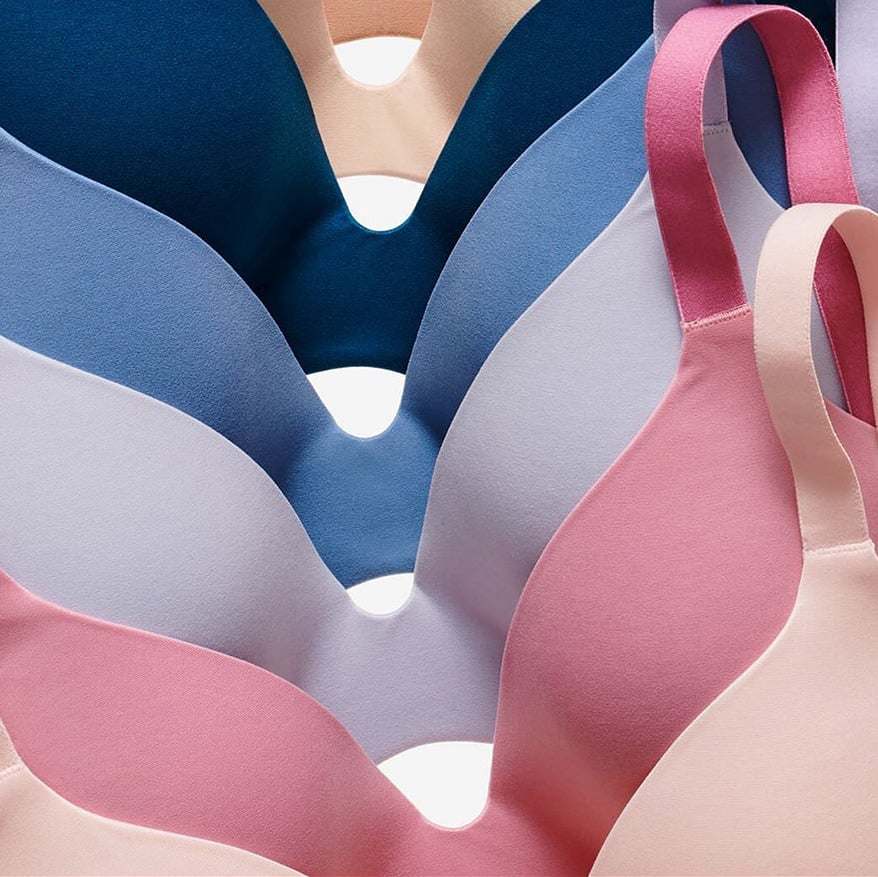 VICTORIA'S SECRET& CO. DEBUTS 'VS&CO ESSENTIALS' PROGRAM, PROVIDING OVER 1M WOMEN IN NEED WITH ESSENTIAL UNDERGARMENTS BY 2025

Victoria's Secret & Co. established VS&Co Essentials, a product donation program to support people in need by providing them with quality, essential undergarments. The program aims to supply more than one million people in need with essential pieces by 2025, aligning with the company's ongoing mission to empower and uplift women in every stage of life.
We've partnered with I Support the Girls, a Maryland-based nonprofit organization that collects and distributes essential items to people experiencing homelessness, impoverishment, or distress, for this initial donation. Each recipient will get seven pairs underwear. The program comes at a time when I Support the Girls has seen a 35% increase in requests for essential products.
"Since becoming a new, independent company, we have been focused on using our platform for a purpose to become a leading advocate for women," said Leslie Nixon, our Associate Vice President of Community Relations. "Partnering with nonprofit organizations like I Support the Girls allows us to extend that mission in a way that feels natural to our business and its values. Ensuring access to quality undergarments — some of life's most basic essentials — is one way we can help women feel more confident and supported as they work to overcome obstacles."
The program will expand internationally in 2023, with plans to include Period Panty and Mastectomy Bra donations both domestically and abroad.
"We're humbled to be launching this new ongoing partnership with Victoria's Secret & Co. While so much has changed over the past few years — the vital need for essential items has not. The VS&Co Essentials Program will be able to reach even more individuals in need and have monumental impact for years to come," said Dana Marlowe, Founder and Executive Director of I Support the Girls.
As the program expands, VS&Co will tap a growing list of likeminded nonprofit partners to help fulfill its mission. VS&Co welcomes accredited 501(c)3 organizations interested in joining these efforts to support women in need to apply here.
On Giving Tuesday, VS&Co donated 10 percent of all pajama sales to ISTG for a total donation of more than $518,000. PINK campus reps across the country volunteered for several service projects and hosted 94 hygiene drives, collecting over 36,000 items for donations. Campus Reps and VS&Co home office associates completed 1,500 volunteer hours for ISTG, which resulted in 300 gift boxes for distribution to ISTG affiliates.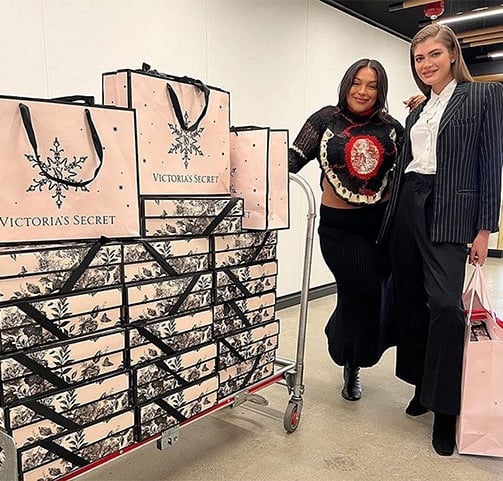 VS Collective members Paloma Elsesser and Valentina Sampaio hand-delivered 200 gift boxes filled with Victoria's Secret panties, sports bras, robes and notes of encouragement between two women's shelters in New York City.