A Q&A on Our Journey with GET Phluid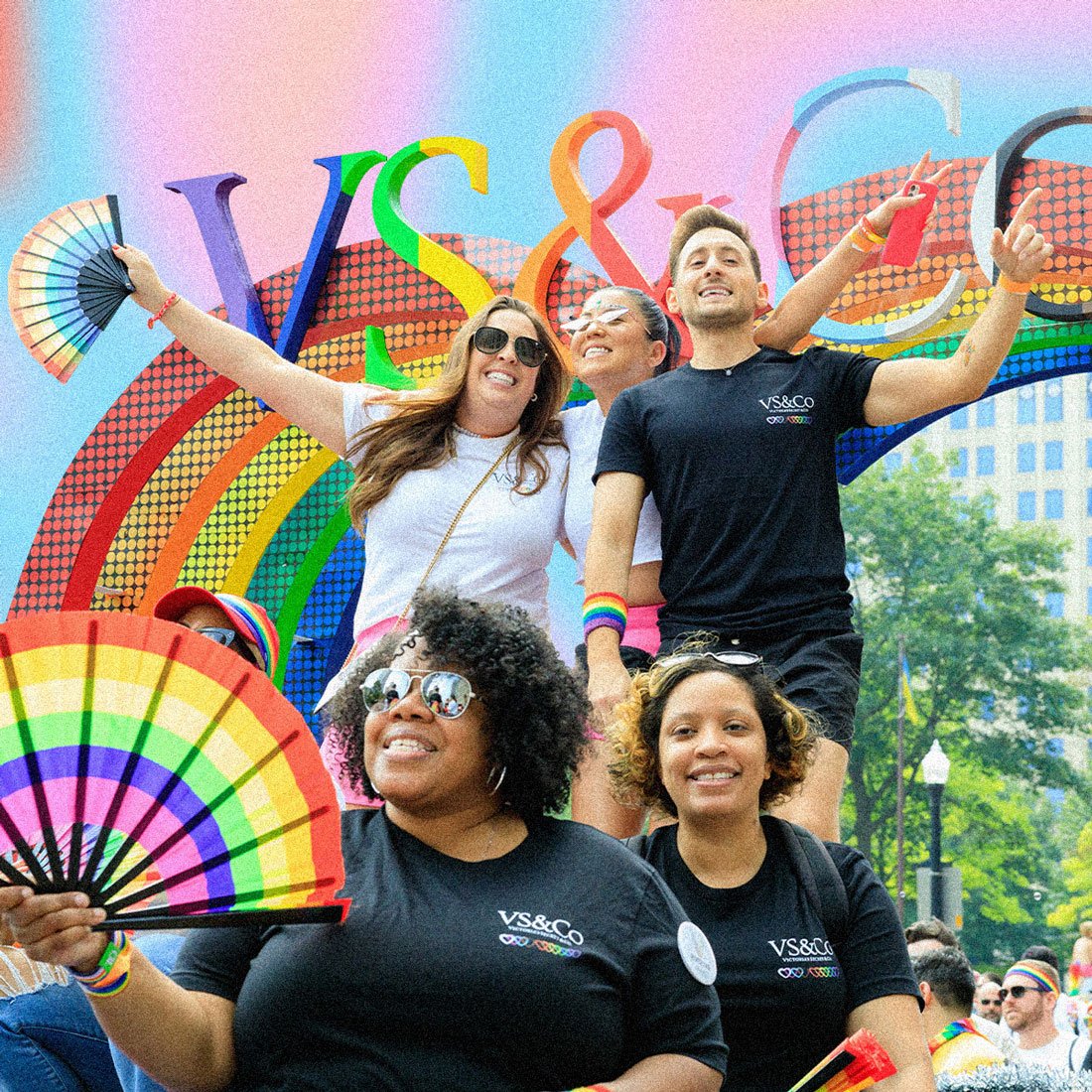 At Victoria's Secret, we are deeply committed to fostering inclusivity and driving positive change through our platform and products. Our vision is to celebrate, honor, and reflect the diversity of our customers, associates, and the communities in which we engage.
We recently sat down with our partners at GET Phluid who are experts in education, strategic advising, and community impact, to explore the significance of our partnership and the transformative work we're doing together. 
VS: Hello, could you introduce yourselves and tell us about GET Phluid?
Rob: I'm Rob Smith (he/they), founder and CEO of Phluid. As much an inclusive fashion brand, we also specialize in corporate education, strategic advising, and impact for the LGBTQIA+ community through GET Phluid. Prior to working together, we were aware that VS&Co has been building a track record of supporting LGBTQIA+ community. VS&Co's brand transformation has been an ongoing journey centered on listening to your customer and employee base, understanding what's happening and making intentional moves accordingly.
We admire the brand's journey toward supporting the LGBTQIA+ community and we're thrilled to be part of this work. It's especially profound to be working on this initiative together as a former executive at VS&CO. This work is both meaningful and personal for me.
VS: Hi Hope, please introduce yourself and tell us, how has your perception of the brand evolved since partnering with us?
Hope: I'm Hope Gisele, director of training at GET Phluid, and a Black, transgender woman I've witnessed the highs and lows in conversations about Victoria's Secret but one thing I've always appreciated about the brand is their potential for transformation. We believe that people can change and so can brands.
What I love about Victoria's Secret is that it can serve as a catalyst for positive change, ultimately aiding in the expansion of what beauty looks like. We've noticed evolution, responsiveness, and ability to take constructive feedback and act thoughtfully and intentionally.
VS: Hi Cyrus, please introduce yourself and describe the work we're doing together.
Cyrus: I'm Cyrus Golestan, director of education at GET Phluid. Over the past year, VS has partnered with us and has committed to investing in the Phluid Phoundation to directly support marginalized community leaders. We're developing a dynamic education series tailored to the evolving needs of VS&Co and expanding resources for LGBTQIA+ employees, including transition guides and benefits for trans employees.
VS: What's your vision for the future of our partnership and our brand?
Hope: I see so much potential for VS to continue to support the global movement of women owning their own narrative and autonomy.
We've all been told what we should love about our bodies, what we should or shouldn't wear and what we should be ashamed of and we're now reclaiming our bodies for ourselves.
It is a shared, intersectional conversation and a collective healing process, and we're happy to be part of it with Victoria's Secret.
VS: We'd love to hear your thoughts on '23. What are you most looking forward to?
Rob: Through The Tour '23, VS freely passes the mic and shares the beauty of stories, through the artistry of 20 unique global voices. The Tour reinforces VS as a wordwide leader inviting consumers to engage with fresh ideas and bold innovators.
The Tour
It's a full circle-moment to see legends like Adriana Lima and Candice Swanepoel wearing the creations of a new generation of global creatives. This is a stunning example of how evolution does not mean erasure.
We hope people carve out a moment in their day to slow down and really absorb what these twenty inspirational trailblazers have powerfully and vulnerably shared with the world.
VS: Any final thoughts?
Cyrus: VS knows that this work takes time and humility. We've appreciated seeing their inclusion efforts come to fruition across many aspects of the brand — from internal DEI work to The Tour '23. This is a long-term, evergreen learning journey and we are so honored to be on it together.