In Celebration of Earth Month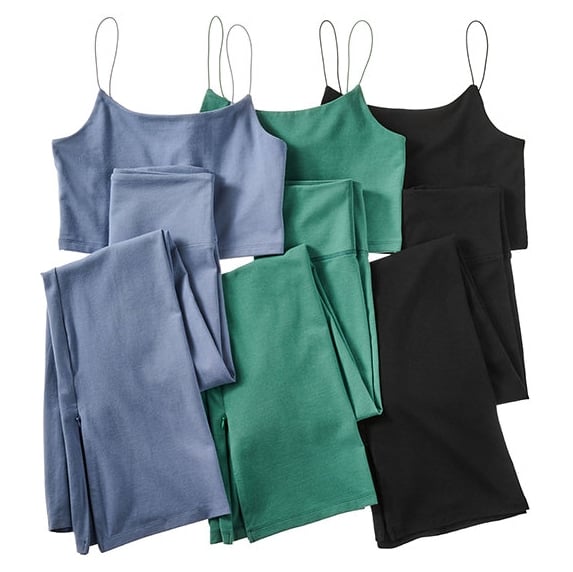 Everything we do, have, and love most comes from the planet. We recognize that our actions have an impact—not just on our customers, but on the Earth. And we know we have a critical role to reduce wherever and whenever possible. Victoria's Secret & Co. is committed to understanding the effects of our merchandise and operations—from raw materials to finished products—to take meaningful action to decrease our footprint.
DISCOVER OUR CIRCULAR PAD TECHNOLOGY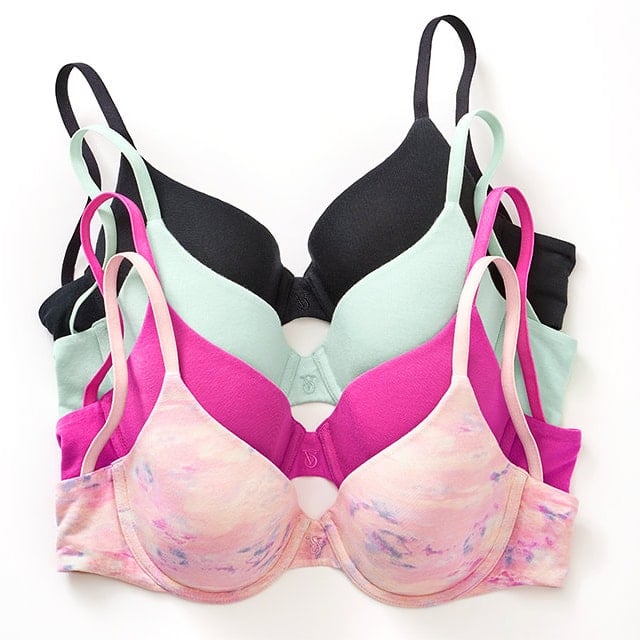 Earlier this year we launched our first bra pad that can be fully recycled in a closed-loop system (meaning used pads can be transformed back into new ones). By purchasing products with this technology, you're helping us take a step further in our journey toward more sustainable practices.
The Forever Bra—a style that highlights this technology—was created for circularity. The bra pad contains soft modal fibers of botanic origin and was thoughtfully designed upfront with a second life in mind. Instead of throwing it out, customers can return this style to Victoria's Secret or PINK where the pad will be recycled into future bra pads.
PROVIDING ESSENTIAL ITEMS TO THOSE IN NEED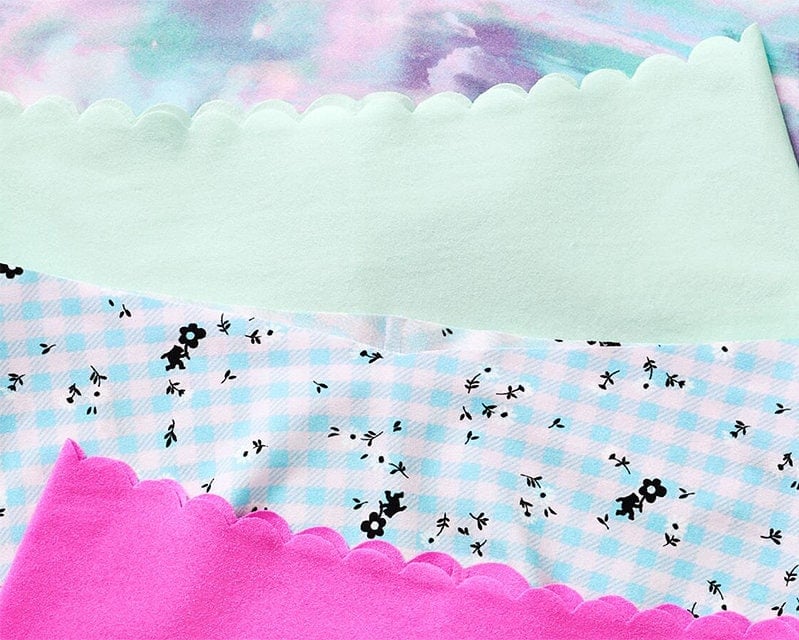 Through our VS&Co Essentials program, we leveraged unused fabric that otherwise may have been destroyed to make over 1.5 million panties for donation.
1% FOR THE PLANET
Since 2021, PINK has given over $220,000 to the organization in support of environmental causes and non-profits.
Learn more here.
PRODUCT SPOTLIGHTS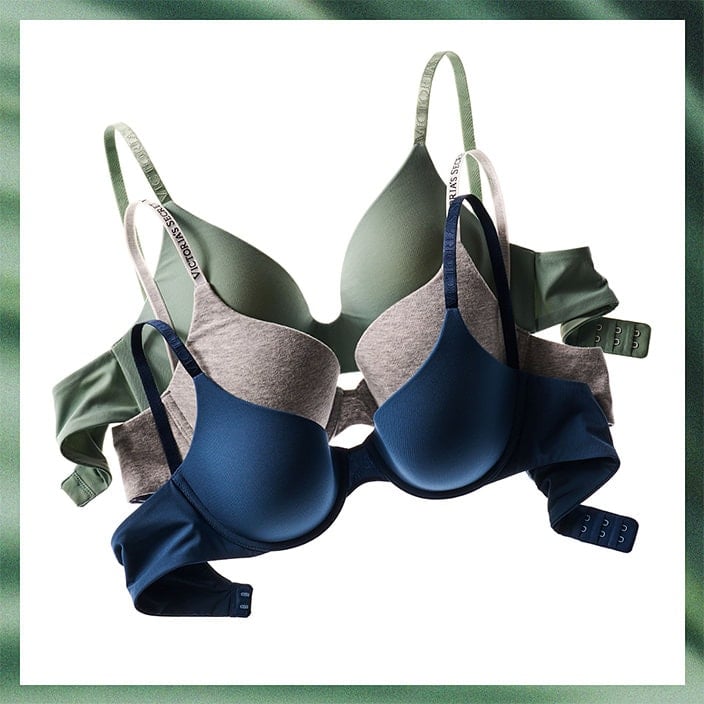 The Even-Better T-Shirt Bra
Made with the most recycled content of any bra we've designed—ever.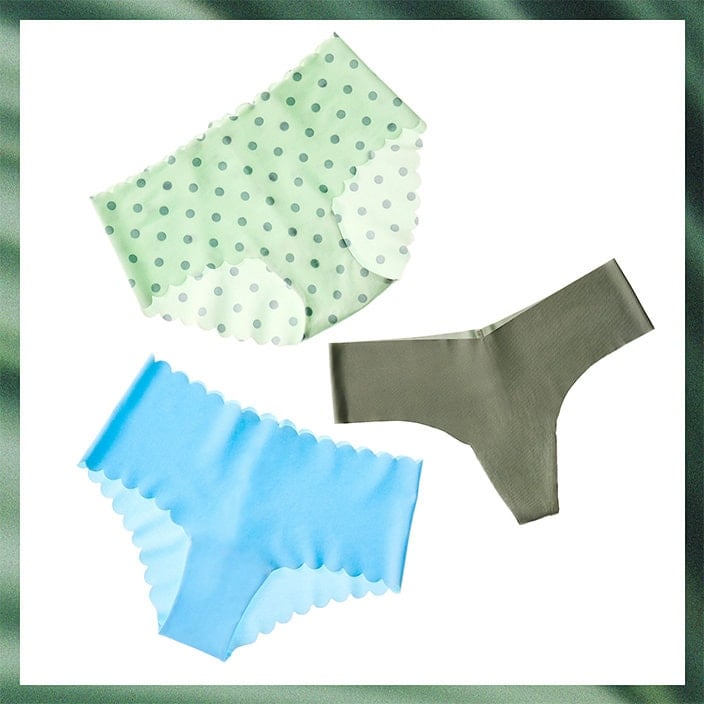 No-Show Panties
Your favorite raw cut silhouettes, now in a new fabric that's partially made from recycled materials.
PCR PACKAGING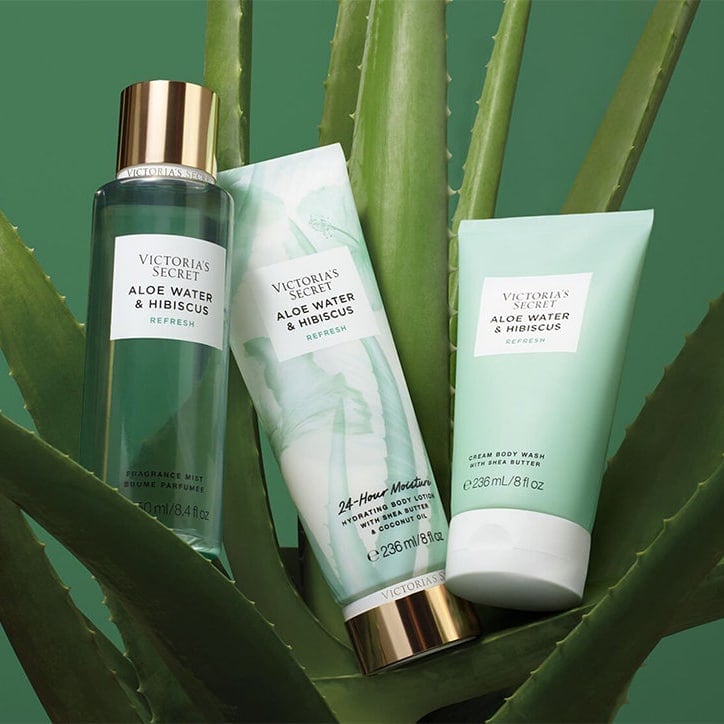 Post-consumer Recycled Material (PCR) means that we take consumer material that would have ended up in a landfill and give it a second life in our packaging components.
We are constantly assessing the amount of PCR material in our packaging components across all brands, and look to increase PCR content percentage, when possible, on an ongoing basis. We currently incorporate PCR content into the majority of our packaging components which includes plastic and glass bottles, tubes, closures, and paper-based items. Currently, over 85% of products from The Mist Collection and Natural Beauty Collection contain PCR content.
OUR COMMITMENT TO SUSTAINABILITY
We invite you to read about how our focus on the planet comes to life in our 2022 Environment, Social, and Governance report.
Learn more here.