We Represent All Women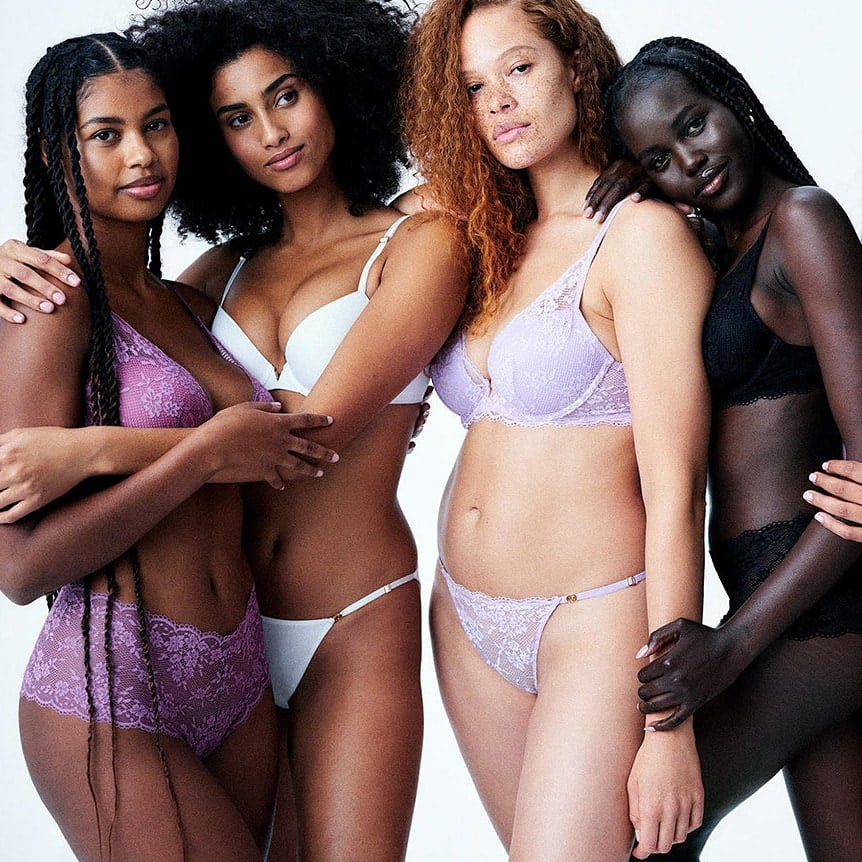 WELCOMING ALL WOMEN & EXPERIENCES
We've centered ourselves around what our customer wants and needs – making sure that they are proud to shop at Victoria's Secret. We have moved from promoting an exclusionary view of what's sexy, to celebrating all women throughout every phase of their lives.
We will continue this work and look to be an industry leader in retail innovation, fashion, sustainability, and continuous ingenuity—getting to the heart of what our diverse customer base wants.
WE'RE HERE FOR YOU THROUGH EVERY STAGE OF LIFE
We design each style with you in mind—made to provide support wherever life takes you. Whether that's through your monthly cycle, a post-partum experience, or somewhere in between—our collections care for you in pure comfort and beauty.
REPRESENTATION IN PRODUCTS AND MARKETING
We design each style and cast each campaign with our customers and their unique journeys in mind. Our collections are crafted to support customers through every phase of their life — from first bra to last, maternity to mastectomy, day to evening and everything in between. We understand the importance of ensuring our marketing also reflects the diversity of our customers and their experiences, sizes, abilities and life stages.
Love Cloud is a great example of our commitment in action – we invited women of different ages, backgrounds, abilities, and experiences to embrace how these styles are made for anyone at any stage of life.
Our Mother's Day campaign is another example, bringing together generations of diverse women to speak to their unique experiences. We're proud and honored to be a space where everyone feels included, and we will continue to strive for this level of representation in everything we do.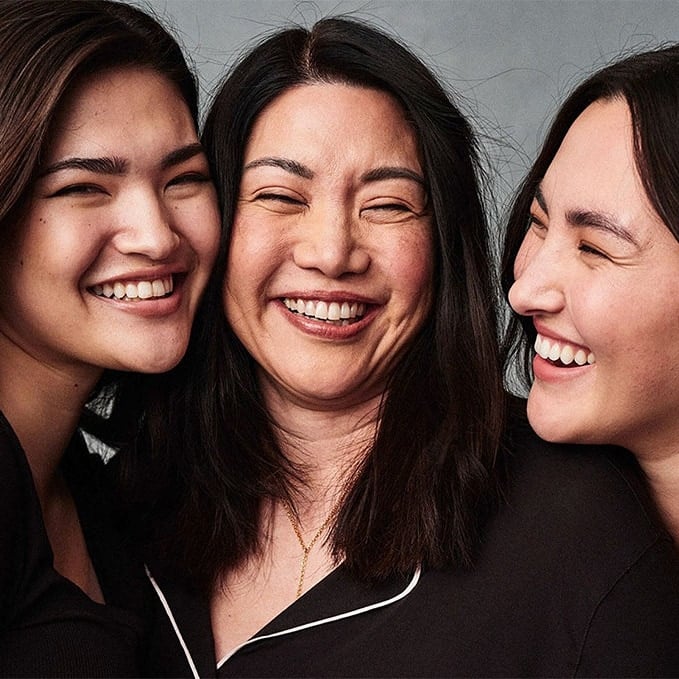 SIZE INCLUSIVITY
As one of the most size-inclusive bra retailers, we pride ourselves on ensuring women will find pieces that make them feel confident.
THE FABULOUS COLLECTION
You asked, we delivered beautiful, unlined bras and lingerie designed especially for fuller figures, available in sizes 36C-42G.
DIVERSE MANNEQUINS
We have rolled out a more size-inclusive display. Our mannequins no longer represent an unobtainable beauty standard; rather, they showcase varying body types so all customers feel welcome.
EXTENDED SIZES
Our core collections now offer bands up to 44 and cups up to G. We also partner with size inclusive brands like Elomi to bring an even wider size range to customers.
THE STORE OF THE FUTURE
We developed a design concept called "Store of the Future" to address what our customers wantedand reduce our environmental footprint. This includes easy in-store navigation, an enhanced fitting room experience, and checkout technology updates.
We've restructured the store to more easily navigate between VS and PINK, so the customer can easily flow from one space to the next. Stores of the future are focused on making our customers feel welcome with features like mannequins of multiple sizes, soft lighting, technology-first features and inclusive product offerings. This design also tests embracing smaller, more efficient store formats. Our Stores of the Future have been designed with more efficient lighting, HVAC systems, low-flow toilets, hand dryers and bottle fillers. As we expand our fleet of stores with this updated design, we will continue to evaluate average energy savings of this design compared to our conventional design.