VS Global Fund for Women's Cancer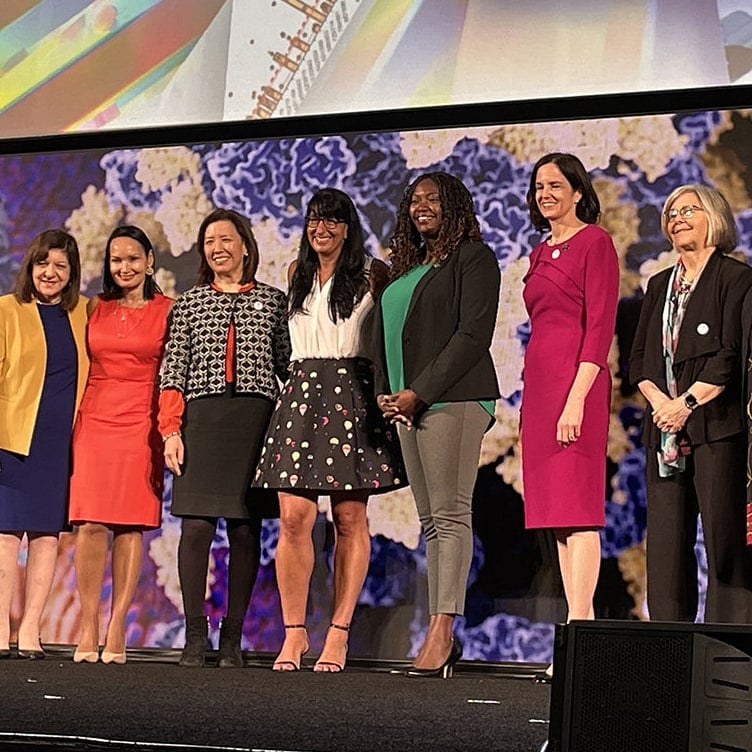 The fund was established to accelerate innovation in cancer research for women, by women.
With an initial commitment of $10 million, this groundbreaking initiative will:
Fund innovative research aimed at improving outcomes for women's cancers
Invest in the next generation of women scientists who represent the diverse population they serve
Inspire and educate millions of women around the world through cancer awareness, screening, prevention campaigns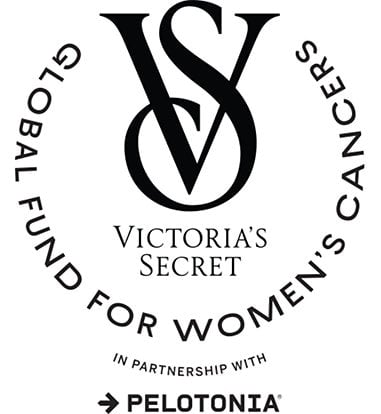 In partnership with Pelotonia, we presented five female cancer researchers with scientific achievement awards of $100,000 each at the American Association for Cancer Research (AACR) Annual Meeting.
The Victoria's Secret Global Fund for Women's Cancers 2022 Meritorious Awards, in association with Pelotonia and AACR, recognizes and furthers their outstanding contributions to the field of women's cancers. This is the inaugural award provided by The Fund, which will award $5 million annually to women scientists studying women's cancers and build on more than $21 million already raised for innovative cancer research by Victoria's Secret since 2011.
RECIPIENTS OF THE INAUGURAL SCIENTIFIC ACHIEVEMENT AWARDS INCLUDE:
JOAN S. BRUGGE, PhD
Known for her lifelong investigations dedicated to unraveling breast cancer initiation, progression, and drug resistance.
"The impact that the Global Fund will have is just fabulous for women scientists. And one of the major benefits of it, I think, will be that women will have a source of funding that they can use for bold, innovative new approaches. This type of funding makes it possible for women to take chances."
SUSAN M. DOMCHEK, MD
Revered for her work in genetic testing, risk reduction strategies, and targeted therapeutics regarding breast cancer.
KAREN H. LU, M.D.
Noteworthy achievements include her studies of endometrial cancer in Lynch Syndrome and the prevention of ovarian and sporadic endometrial cancers.
"I am thrilled to be part of this initiative, it's so exciting, and it's not just focused on breast cancer but also gynecologic cancers as well, which are under-funded and under-studied. And then the really important other component of the VS Fund is mentorship of young women investigators."
LISA A. NEWMAN, MD, MPH
Credited with significantly advancing the understanding of etiology and breast cancer in Africa and African American women.
"My hope for the future of research in women's cancer is that we get to a place where every daughter, sister, and mother can live a full, productive life—fulfilling all their dreams, without the threat of a breast cancer, an ovarian cancer, or a uterine cancer cutting that life short and taking them away from their loved ones."
MARTINE J. PICCART, MD, PhD, FAACR
Respected for her unparalleled leadership in advancing breast cancer clinical trials and drug development.
In addition to the five inaugural Meritorious awards, in partnership with Pelotonia and the AACR, we will collaborate to establish additional cancer research grant programs focused on mid-level and early-stage female investigators. In total, The Fund will distribute funding to at least 20 female cancer researchers and they will be invited to join a unique network and participate in various engagement activities designed to foster development, communication, and collaboration amongst all grant recipients.
Importantly, this initiative will focus on the understanding, prevention, detection, diagnosis, and treatment of women's cancers, with a goal of eliminating cancer health disparities and improving patient outcomes.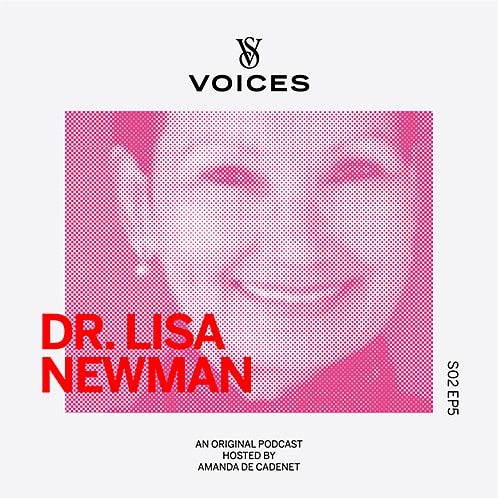 VS VOICES WITH DR. LISA NEWMAN
In our fifth episode of the new season, Host Amanda de Cadenet sits down with renowned breast cancer surgeon and researcher to discuss her important work.