Celebrating Black History Month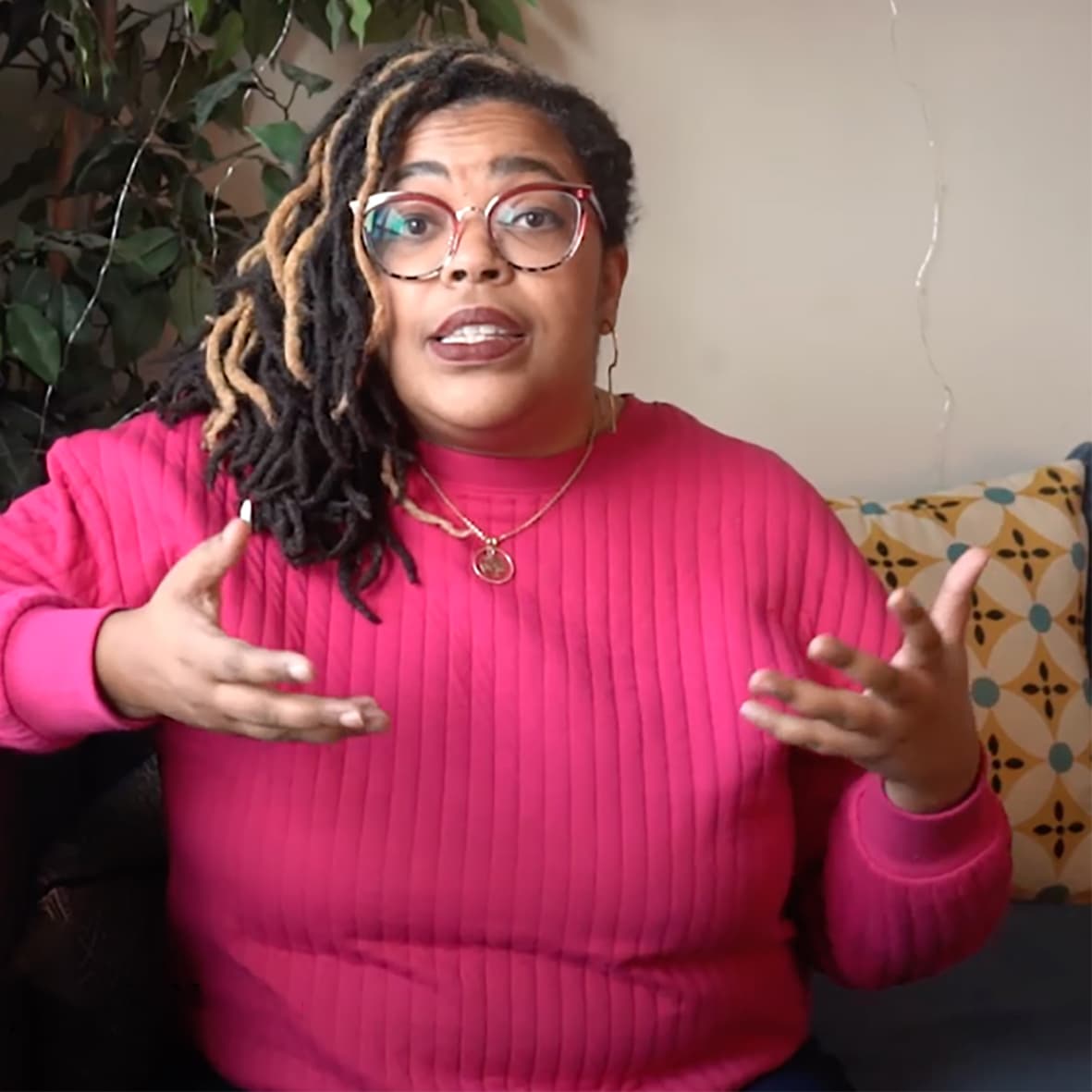 We know diversity makes us stronger. We are continually working to ensure our words are transformed into meaningful actions. This month and beyond, we'll spotlight and amplify Black voices, showcasing our vital partnerships like the one we have with Zora's House and championing Mosaic, our Inclusion Resource Group—and that's just the beginning.
VICTORIA'S SECRET'S PARTNERSHIP WITH ZORA'S HOUSE
We are thrilled to continue our relationship with the co-working and community space for women and non-binary people of color in Columbus, Ohio. The organization was founded by LC Johnson, a Black woman, mother, community leader, and activist. Her mission is simple: support women of color by equipping them with the clarity, confidence, and community they need to live happily and do their best work. We couldn't be prouder to support Johnson's inspiring vision.
WHAT WE'VE DONE TOGETHER
Over the past year, VS&Co. has partnered with the organization in support of its mission—to create safe spaces for women of color to establish meaningful, supportive relationships with other women in their community, develop a deeper practice of self-care, successfully incubate their creativity, and so much more. Additionally, in November 2022, we teamed up to host a preview of its annual WoCO Holiday Market at the Easton VS location, featuring a pop-up with women-of-color-owned businesses, an interactive art installation designed by WoCO artist, Raeghan Buchanan, and more. Stay tuned, we're excited to roll out more programming in the future.
GET TO KNOW OUR MOSAIC GROUP
We're not only celebrating with external partners and organizations, but internally with our associates. Mosaic is an Inclusion Resource Group (IRG) for our Black and African American employees and allies. Its mission is to promote a dynamic and culturally enriched work environment that helps recruit, retain, and empower diverse people at VS&Co.
IRG members strive to serve as leaders in the business, supporting efforts to foster an inclusive workspace by hosting year-round events and activations for all associates, including support for, and participation at the National Urban League conference, professional development, networking events, community volunteer opportunities, and more.
All associates are welcome to participate and join Mosaic, because you don't have to be to belong.
PINK PHILANTHROPIC PARTNERSHIPS
We believe everyone has a right to experience a healthy and balanced life. That's why PINK has joined the collective movement toward more awareness, understanding, and compassion around mental health. Through resources and strategic partnerships, we pledge to continue to foster positive mental health among young adults.
To date, we've given over $3 million in product and monetary donations to organizations that support mental health including Black Emotional and Mental Health Collective (BEAM). This organization is a national training, movement-building, and grant-making institution dedicated to the healing, wellness, and liberation of Black and marginalized communities. In 2022, PINK support allowed over 300 people to attend BEAM's two-day Black Healing Remix Summit. Click here to see the full recap.
PINK CAMPUS REPS
This month, PINK's philanthropic partners, ambassadors, and Campus Reps are reflecting on Mosaic's theme of Black Excellence and Resilience through the lens of mental health. Additionally, 126 PINK Campus Rep schools will host giveaways for their students, featuring items from local Black-owned businesses in their communities. Be sure to visit PINK's social media channels to watch and read these inspiring stories throughout the month.
CONTINUING TO INVEST IN WOMEN-FOUNDED BUSINESSES
Championing brands that are for, founded, owned, or run by women is one of our core values. Spotlighting these on our site offers these brands an unparalleled marketing reach, the ability to amplify their stories, and strategic mentorship, all while bringing customers new and desirable products.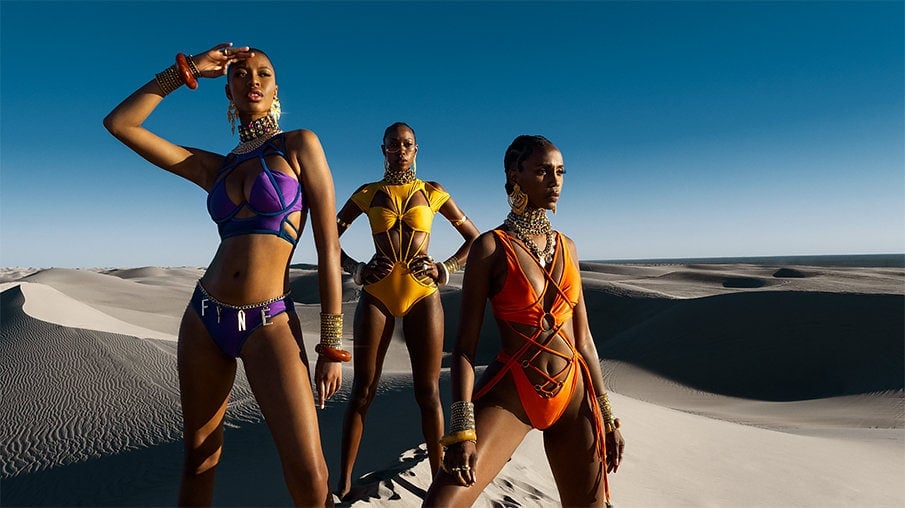 BRAND SPOTLIGHT: B. FYNE
Get to know the contemporary swim and resort-wear brand founded by Nigerian American fashion designer, Buki Ade. She was inspired to create her wildly popular line after realizing the industry lacked creativity and representation of African designers. Every hand-sewn garment has been conceptualized for the fashion-forward, cultural aficionado you are. The designs are for the risk-taking woman in protest of the fashion status quo. Highly regarded for enchanting designs and alluring hues, B.Fyne swimsuits emphasize your curves with intention. The experience is meant to leave you inspired and empowered.
RECOGNIZING & HIGHLIGHTING COMMUNITY INFLUENCERS
We're partnering with inspiring people from the Black community to amplify their voices and learn more about what makes these remarkable individuals Undefinable.