Seven Inspiring Quotes from Priyanka Chopra Jonas & Others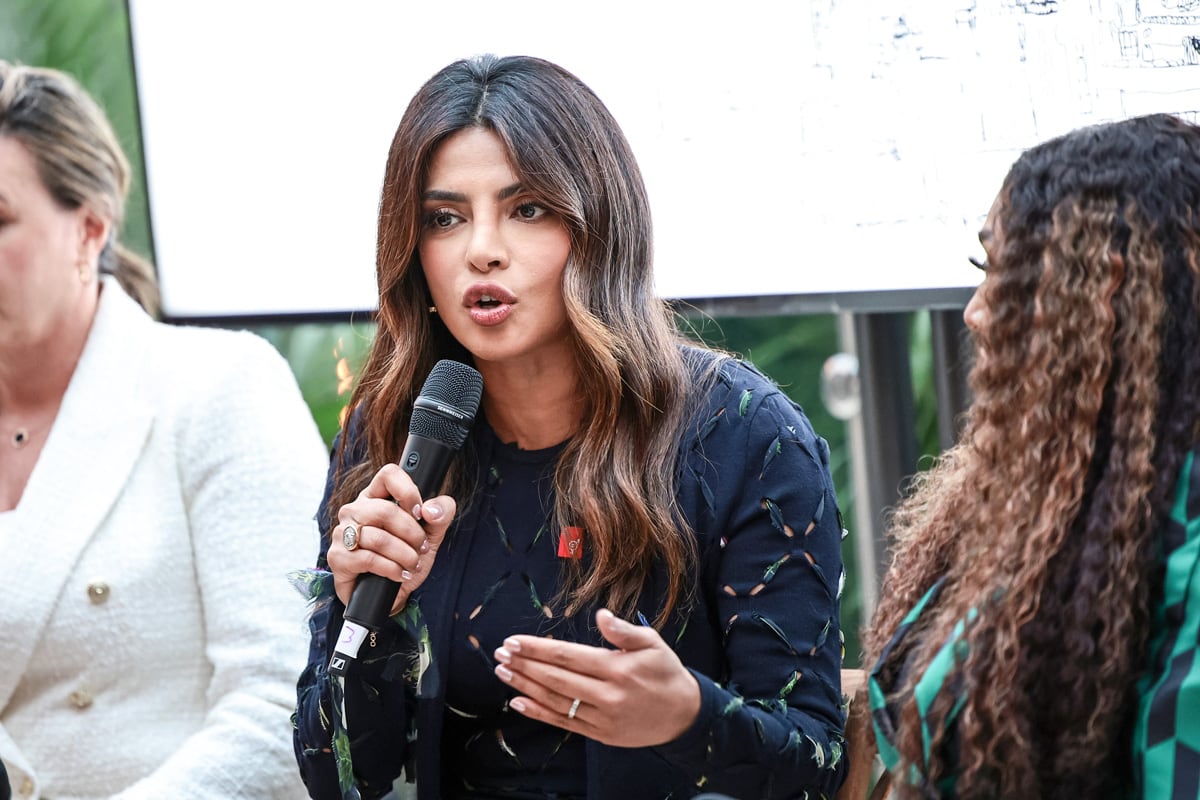 On September 18 during the UN General Assembly, Victoria's Secret and Priyanka Chopra Jonas hosted a panel and reception on gender equality alongside Project Everyone, a United Nations global partner for sustainable development advocacy and outreach.
The purpose of the event was to unite industry leaders, influencers, government officials, and decision makers to accelerate action and progress towards SDG 5 (goal five): gender equality. The panel featured Dr. Lisa Newman, Chief, Section of Breast Surgery, New York-Presbyterian/Weill Cornell Medical Center, Christy Tostevin, SVP VS&CO Communications and Community Relations, as well as Chopra Jonas. The panel was moderated by Trisch Smith, Global Chief Diversity, Equity and Inclusion Officer at Edelman.
Read on to learn more about what was discussed at the event.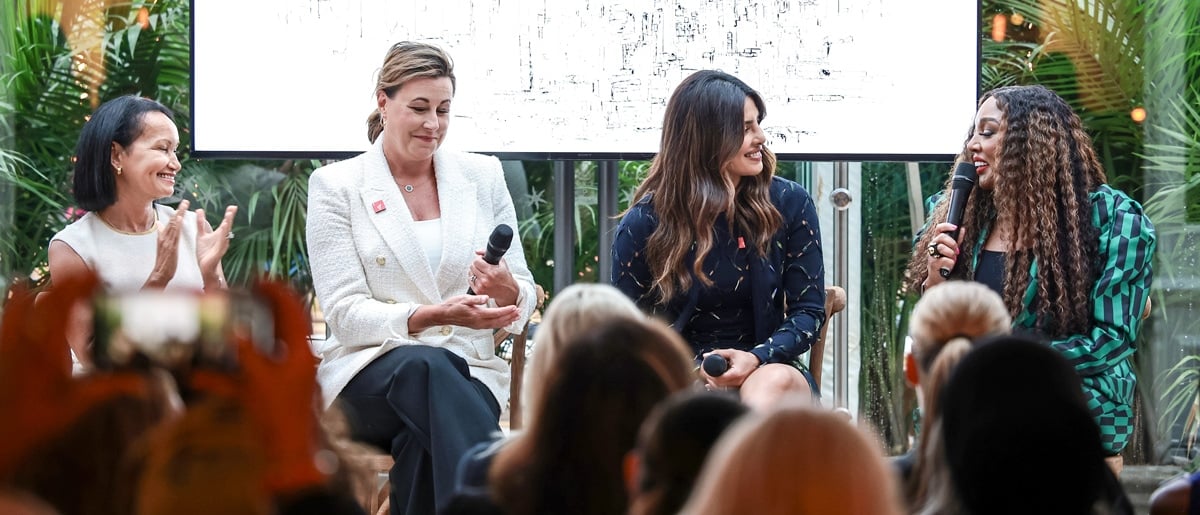 "The [Victoria's Secret Tour] Impact Fund, which launched today, is going to affect individuals from around the world and support organizations that create opportunities for women and bring them into leadership roles."

– Priyanka Chopra Jonas
"Victoria's Secret has a really, really deep responsibility. I'm proud to be sitting up here because I represent all of Victoria's Secret and the hundreds of women (and men!) who are doing this work every day."

– Christy Tostevin
"There's been progress at Victoria's Secret and retail in general. I hope you've noticed in our world more diverse representation. We're jettisoning the really unhealthy body norms and we are focused on our global impact, including environmental and social issues."

– Christy Tostevin
"I'm happy to say that we have reached gender pay equity. So, for all the roles in our company, at every level, every gender, every identity, and every intersection of those, we have equity. That is not true for the rest of the world or even our entire industry. That's something we have to fix, right?"

– Christy Tostevin
"I'm very proud of what Victoria's Secret has done with its global research efforts where they are basically jumpstarting the careers of female physicians, researchers, and scientists giving them the ability to pursue these various research platforms."

– Dr. Lisa Newman
"All of this [gender equality work] is at the core of who we are, not just to make money. We're doing it because it's who we are and it's what we care about and it's in the fabric of everything we do"

– Christy Tostevin
"I think what companies need to do is partner more, listen more, and learn more. So, we have to shut up, listen to women, and understand their needs. We have got to find the partners and work with those who know what needs to be done and how to get it done."

– Christy Tostevin