6 Party Outfits from Your Lingerie Drawer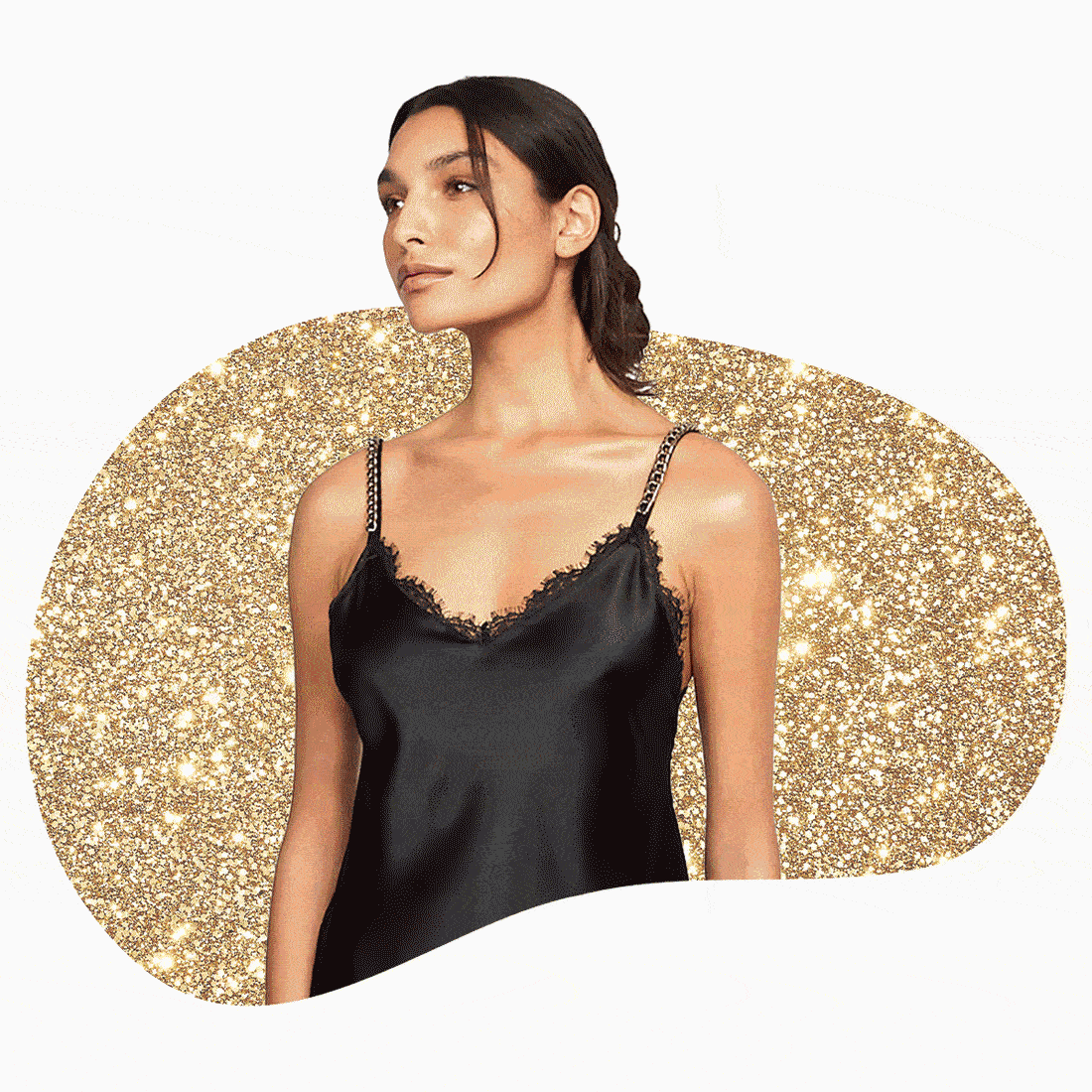 Let's set the scene: it's a Saturday night in December and you're getting ready for one of many seasonal soirees. You reach for the sparkly dress purchased earlier that day from a beloved fast-fashion store that somehow feels tailor made for you.
You arrive at the party, can hear the excitement inside, just beyond the door. You're ready to reveal your look, receive compliments, meet your soulmate, get recruited for a major modeling agency, and remember this as the best night of your life.
The door opens and then…
You see 1-3 other partygoers in the same dress that drapes your body, and you are suddenly thrust into the dreaded who-wore-it-better situation.
Now, don't panic, because this frightening fashion faux pas can be easily avoided. All you need is a little imagination and a lot of creativity. Let's rewind…
Rather than opting for a one-and-done, easily replicated piece, might we recommend your lingerie drawer as a source of inspiration. Believe it or not, your PJs and Bra Tops might just be what takes the look from seeing double to all eyes on you.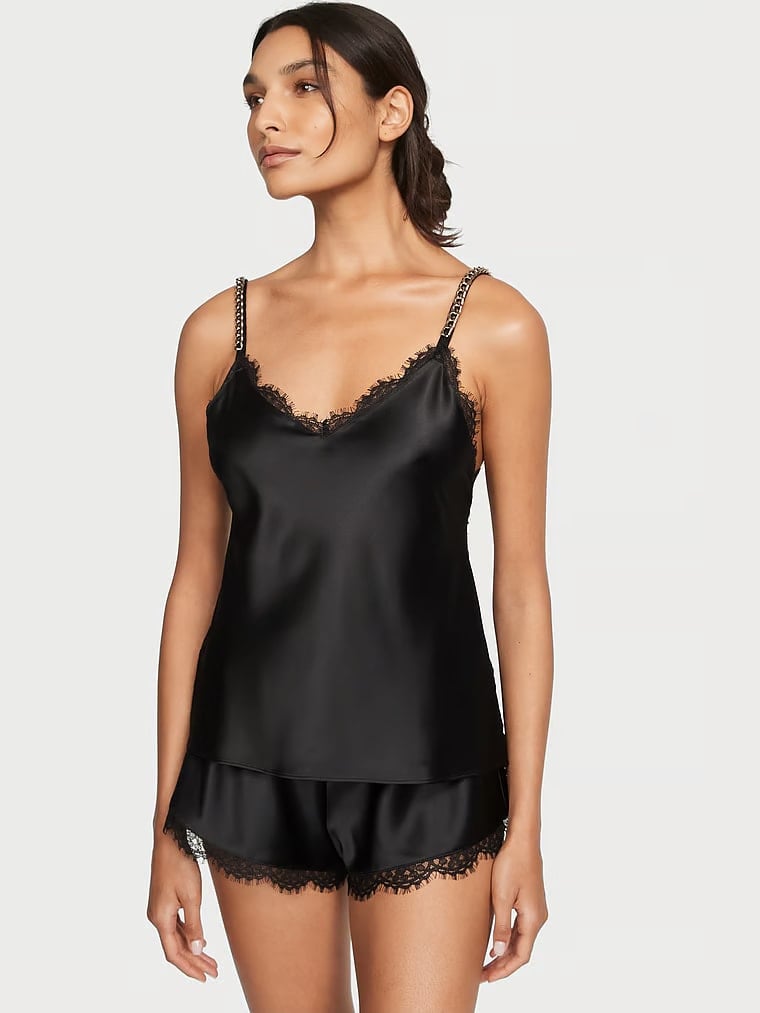 Chain Strap Lace Back Cami Set
For the bold party-goer, this set + black tights + knee-high boots + a blazer = a look they'll talk about way past New Year's.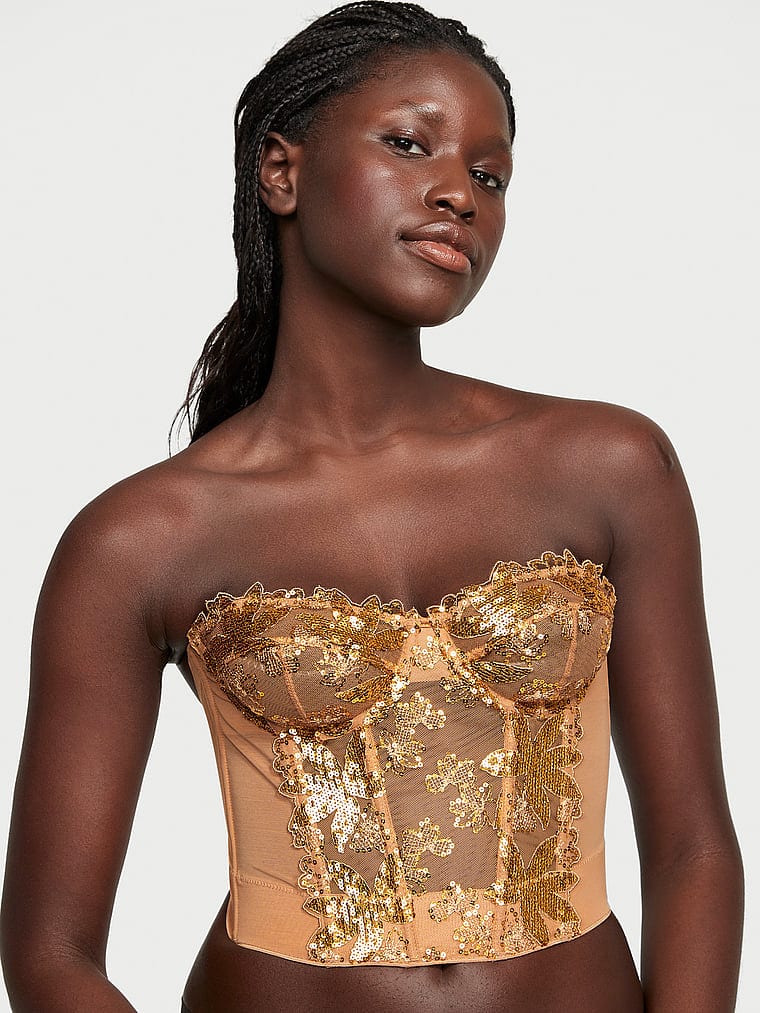 Very Sexy Gold Ziggy Corset Top
Go for a dressed-down glam moment by pairing this piece with low-slung, loose-fitting jeans and a fierce pointed-toe pump.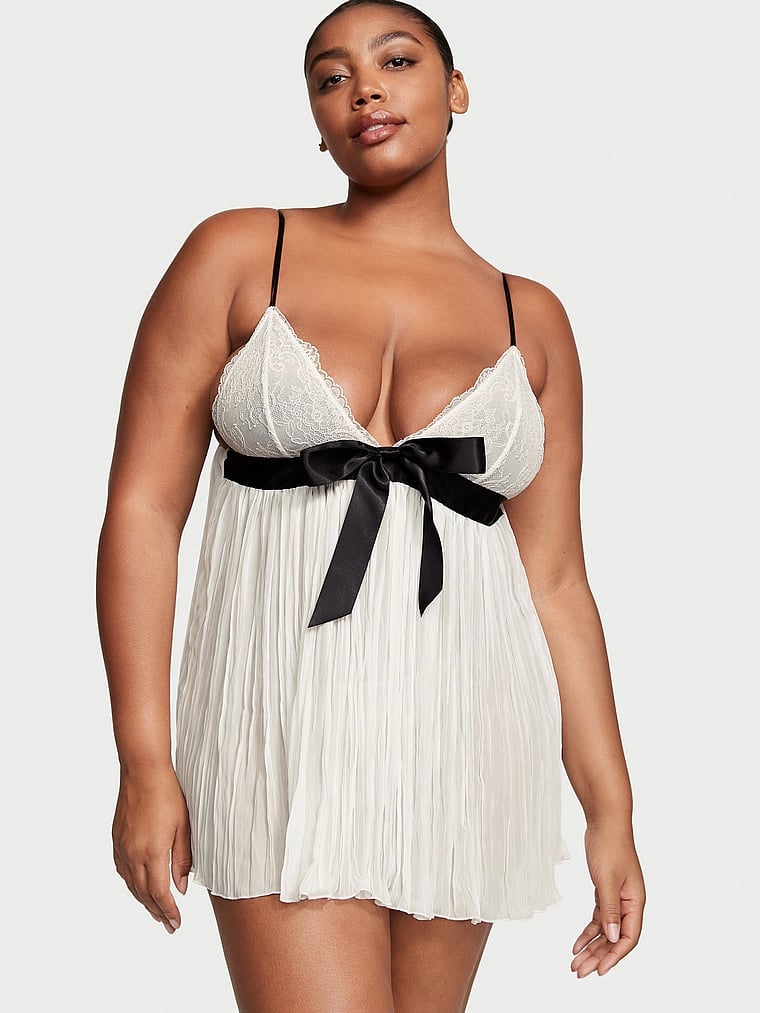 Pleated Babydoll
You are the gift and this micro-mini is the wrapping. Give this ultra-femme piece a little edge with a leather moto jacket, tights, and chunky boots.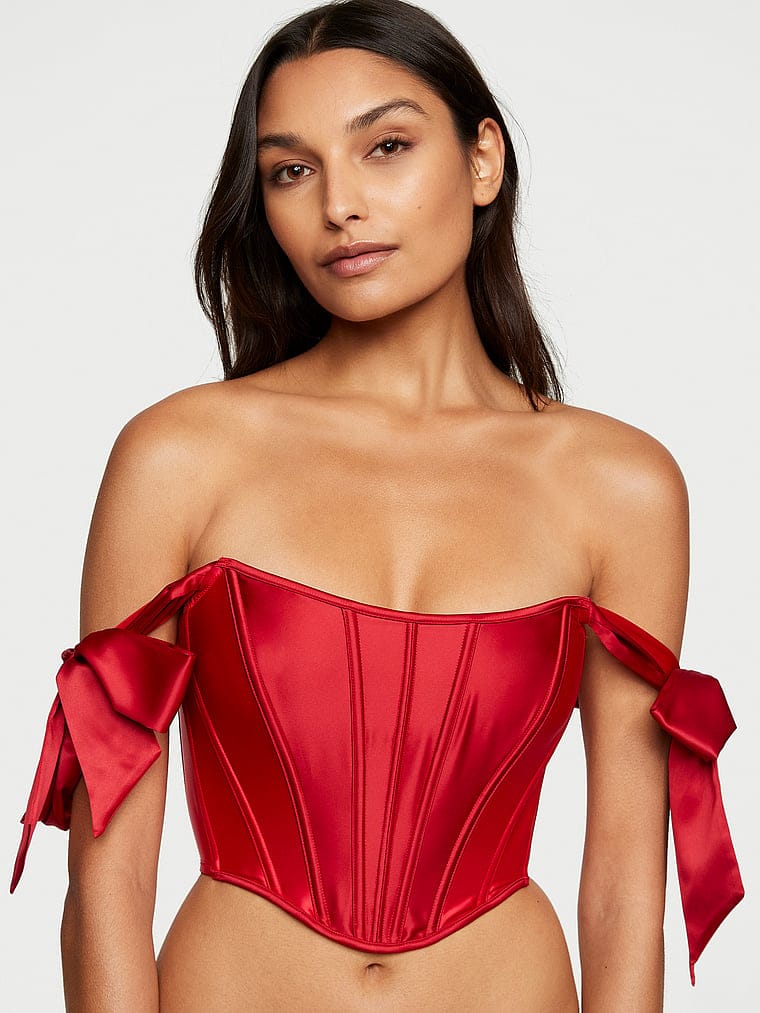 Dream Angels Red Bow Corset Top
Rudolph, but make it fashion. This is perfect for when you crave something a little more elegant. Add a slouchy menswear trouser and a strappy heel—et voila!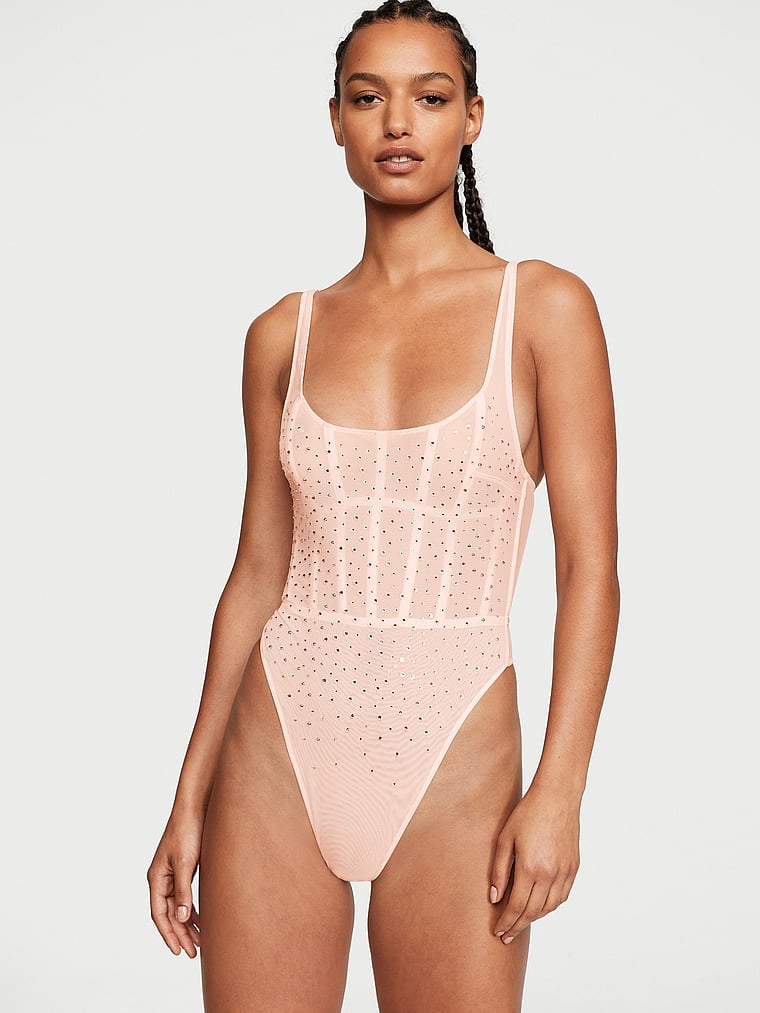 Sugar Coated Corset Teddy
Rock & roll it: Pair this perfectly pink piece with a cool leather pant. Depending on the party vibe, a cloud-like, cropped cardi or sleek, chic bolero and unexpected chunky loafers finish the look.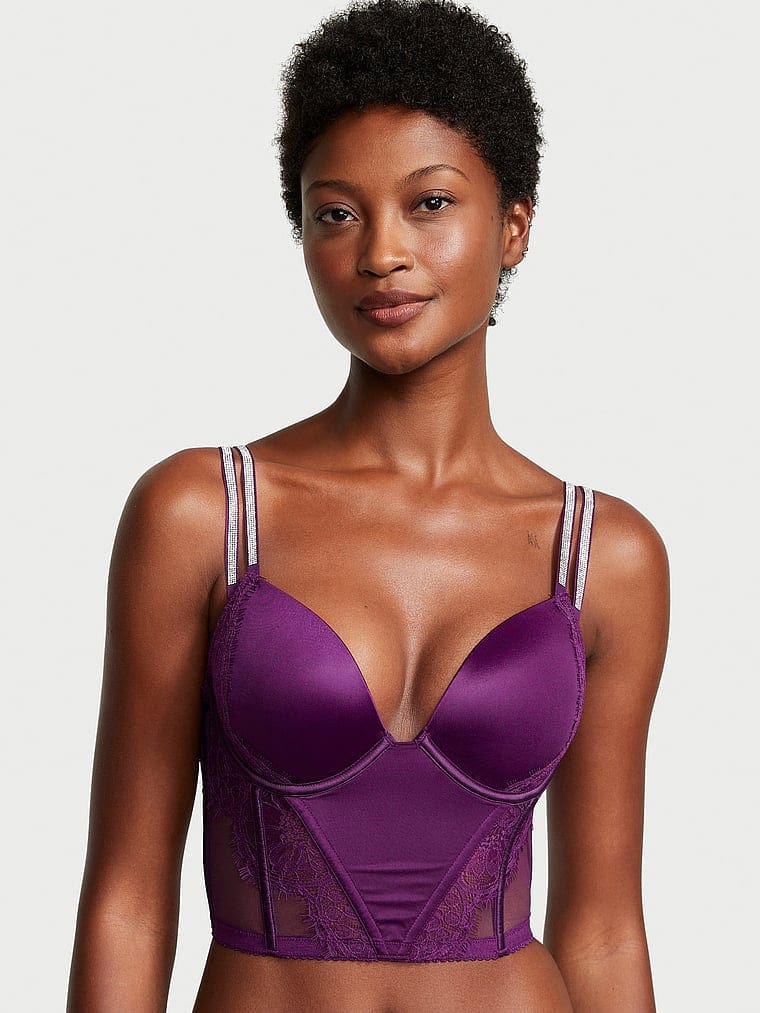 Very Sexy Shine Strap Corset
Holidays come and go, but diamonds are forever. Give a business-on-top, party-underneath vibe when you pair this with an oversized blazer, pencil skirt, and heels.